the anthony glass room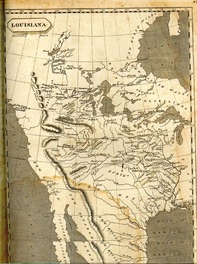 Anthony Glass was born in Pennsylvania and moved to the Natchez area of Louisiana shortly after the Revolutionary War. He was a hardware store owner and a trader with the Indians. When a Taovaya Chief extended an invitation to US Indian Agent, John Sibley, for someone to explore the area and trade with the French and Indians along the Red River, Sibley chose Glass for the job.

In 1808, Glass set out with a group of eleven other men, 48 horses, and over $3000 worth of trade items. He also carried American flags and other gifts from Sibley. The expedition traveled to the former site of the Twin Villages, along the Red River near present day Spanish Fort. Glass and his party lived and traded among the Taovayas and French traders for three months. The most historically significant part of the journey was that Glass kept a journal of the adventure. It was the first account, written by a white man, describing the people and land in the area. Although Anthony Glass never made a permanent home in Montague County, his journal detailing his time with the French and Taovayas Indians in Montague County gave us an excellent excuse to create our "Mardi Gras room."

---