About Us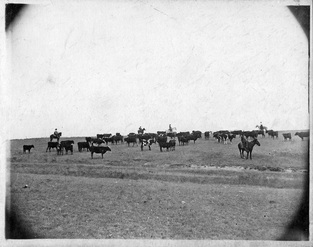 Red River Station was one of the most important sites in Texas history, and was located a mere seven miles from Nocona. After the Civil War, Texas did not have much money, but She did have an abundance of free range Longhorn cattle. The cattle were rounded up from all parts of Texas and herded north toward the Indian Territory and Texas border at the Red River Crossing.

Red River Station was originally a last ditch stockade against marauding Indians, but came back to life as the cowboys made the long, hard and dusty trek up the Chisholm Trail, boasting a population of close to 300 people in the 1870s. In operation from 1867 to about 1884, the Chisholm Trail funneled millions of cattle to Kansas - over 600,000 head in 1871 alone.

---
Bob and Kristal Ferguson, along with Carolyn and Rusty Fenoglio, joined forces to create a unique bed-and-breakfast-style inn right in the heart of downtown Nocona, calling it the Red River Station Inn in keeping with the area's unique history.

It's easy to see why Rand McNally voted Nocona as one of the "Top 5 Fun Small Towns in America," as the Red River Inn is dedicated to making sure that their guests want to keep coming back.


---
For this complete hotel makeover, all the planning, design, construction, detailing, finish work, and decorating have been personally handled by the owners, with a strong and loving attention to detail.

"We treat the Red River Station Inn as if we were welcoming guests into our own homes."